Follow my blog with Bloglovin
I was recently invited to give Firmoo glasses a try. The offer couldn't have possibly came at a better time.
Why, you ask?
My glasses were about 4 years old, fell off my face when I bent over and had an expired prescription. Pathetic I know, but I kept wearing them. On top of that my vision is BAD y'all. I take out my contacts and if my glasses aren't sitting right there, I can't find them. #thestruggleisreal.
.
Now that you know the back story you can only imagine my excitement at the thought of having a new pair of glasses. So off I went to the optometrist where I discovered that once again my vision had worsened. +5.00? Sure, why not. 20/20 vision is so over rated.

That night I sat down on Firmoo's website ready to order. I imagined that it was going to take quite a bit of time and be fairly complicated. I was so wrong. It only took me a matter of minutes.
First off the site is extremely user friendly. You can organize glasses by size, by shape, frame type and material. I knew exactly what I wanted and finding it was so easy.
Plus check this out.

I was actually able to "try the glasses on" If you've ever tried glasses on in store you know the pain of searching for frames you like and trying them on over and over again. God forbid you put them down, you may never find them again. This was so much easier and all done while sitting at home in my pajamas.

The ordering process was just as quick and painless and the prices are PHENOMENAL. My prescription is rather strong and that usually means huge up charges at the chain stores. Not at Firmoo. I was shocked to see how inexpensive it was to get the thinner lenses. I can actually afford to own more than just one pair of glasses now.

Within 15 minutes late on Tuesday night the order was placed, a couple days later it shipped and by Monday morning I was greeted with a package on my door step. By far the fastest service I have ever received and I didn't even have to go pick them up.

Now for the part that everyone seems so concerned about. How can you buy glasses without ever trying them on. Will they fit? Put your worries aside. With a great site, detailed pictures, some virtual help and a quality product, it just works.
Firmoo definitely did not disappoint.
And neither did my 6 year old photographer in training who snapped these photos of me with the DSLR.
Maybe I'll get something a bit more "funky" for my next pair ;).
Do you purchase glasses online?
Have you tried Firmoo yet?
Firmoo offers 50% off of you first pair check out this offer to snag this deal.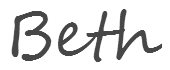 *Firmoo provided me with these glasses in exchange for my honest review. I had a great experience and would definitely order from them again.