Courtney was sweet enough to invite me to do a little Q & A and it is posted on her blog today.
Be sure to go check it out and please click around and say hello while you are there.
Plus if you aren't following her along already, you should fix that while your there to. Courtney was one of the first bloggers that I connected with and I can't even tell you how many times her emails have made me laugh so hard I cried.
Plus she posts insanely cute pictures of her adorable little girl Aria... like this.
Seriously that face, so sweet.
She is also hosting a super fun Countdown to Halloween.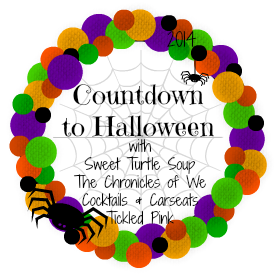 So what are you waiting for, go now!
I will see you back here tomorrow for this weeks "Friday Favorites"