Saturday morning we woke up early and headed to Carthage for the 48th Annual Maple Leaf Festival. Maple Leaf is a HUGE tradition in this neck of the woods and embarrassingly enough I have never been to the Maple Leaf Parade. The local channels always air it on T.V. so I have never felt the need to freeze.... until this year.
Carthage is small town about 30 minutes north that is know for it's beautiful old homes and amazing fall colors. Sadly the leaves weren't impressive this year. I was really hoping to get some great fall color pictures.
It was about 43 degrees that morning so we bundled up and walked to the parade route.
After we finally found a seat, we settled in and waited.
So funny seeing her looking like an eskimo in October. But it was cold and I'm just glad to get one more years for her to wear this ridiculously cute vest.
Even Mom and Dad were bundled up. Actually I was the only one that was complaining about how cold I was. I am always cold.
Marissa found this leaf and insisted that we bring it home with us.
The next 1.5 hours were spent watching bands, floats, picking up candy and repeatedly asking if they could eat the candy.
Oh and snuggling with daddy.
Next year I think we might just stay home and watch it on T.V. like usual but it was fun to spend the morning together. I seldom regret doing things like this as a family.
Linking up with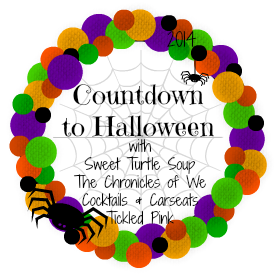 Fall Festival, check!
Have you attended a fall festival this year?