I have became convinced that I have found the most delicious, something is cooking, food smell ever. The smell that has topped them all when it comes to walking in a house and saying "Mmmmm, that smells amazing". I never would have guessed what it would be! And lucky you I am not only going to tell you, I am going to share the recipe with you today

Homemade Granola,
Who would have thought?! I never would have guessed something so quick and easy could make my house smell so wonderful.
I started making granola about a year ago when I decided to make my own granola bars. I quickly discovered that I could make 4 times the amount of granola I was buying for the same cost. So, that became a no brain decision. Plus you have to factor in other great benefits of making your own such as better ingredients and flavor. This granola can be done quickly, has simple ingredients and keeps for weeks... unless you discover how delicious it is as cereal and then it won't last nearly as long.
Easy Homemade Granola

Ingredients
1/2 C brown sugar
1/2 C oil
1/2 C honey
2 tsp cinnamon
2 tsp vanilla
7 C old fashioned oats
Optional add ins - Almonds, walnuts, pecans, coconut, pumpkin or sunflower seeds

Directions
1. Mix sugar, oil and honey in microwave safe bowl or measuring cup.

2. Heat on high for 1 minute and 30 seconds. Watch it close so it does not boil over.

3. Stir in cinnamon and vanilla.

4. Pour over oats in large bowl.

5. Stir until well coated..

6. Spread oats on a large cookie sheet lined with parchment paper.

7. Bake at 375 for 10 minutes, remove from oven stir and cook for another 10 minutes

8. Remove from the oven and allow to cool the oats will crisp up and become crunchy as they cool off.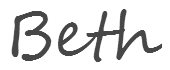 Original recipe found at Mom on a mission