To wrap up our Italian adventures we had to complete our week with some baking. I once again turned to Pinterest and searched for recipes. Tiramisu, Italian Cream Cake, Italian Soda, Italian Wedding Cookies the options were not only plenty but delicious and VERY hard to choose from. Finally I decided to stick with something that I knew everyone would love. Something simple and classic with an Italian twist.
Italian Cheesecake
Ingredients:
2 (8 ounce) packages of cream cheese, softened
1 (16 ounce) container of Ricotta cheese
1 1/2 cups sugar
4 Eggs
1 T lemon juice
1 t vanilla
3 T cornstarch
3 T flour
1/2 cup unsalted butter, melted and cooled
1 pint sour cream
Directions:
1. Preheat over to 350F lightly grease a spring-form pan.
2. Mix cream cheese and ricotta cheese together until well combined. Stir in sugar, eggs, lemon juice, vanilla, cornstarch, flour and butter. Add the sour cream last and stir again. Pour mixture into prepared pan.
*I used the standard 8" pan and it was VERY full, so I may go with a bigger size next time.

3. Bake in the preheated oven for 1 hour. Turn oven off and leave in the oven for 2 more hours. Remove from the oven and allow to cool completely before refrigerating.


4. Enjoy!




Marissa thought it smelled SO good.

"Mom, you really need to smell this, it smells delicious."
Mine cracked.... that could have probably been avoided with a water bath. But, it tasted AMAZING. We let our sit in the fridge for two very long days before we dug into it and it was definitely worth the wait. I will be making this recipe again for sure!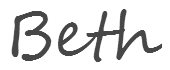 .
Original Recipe found on Allrecipes.com